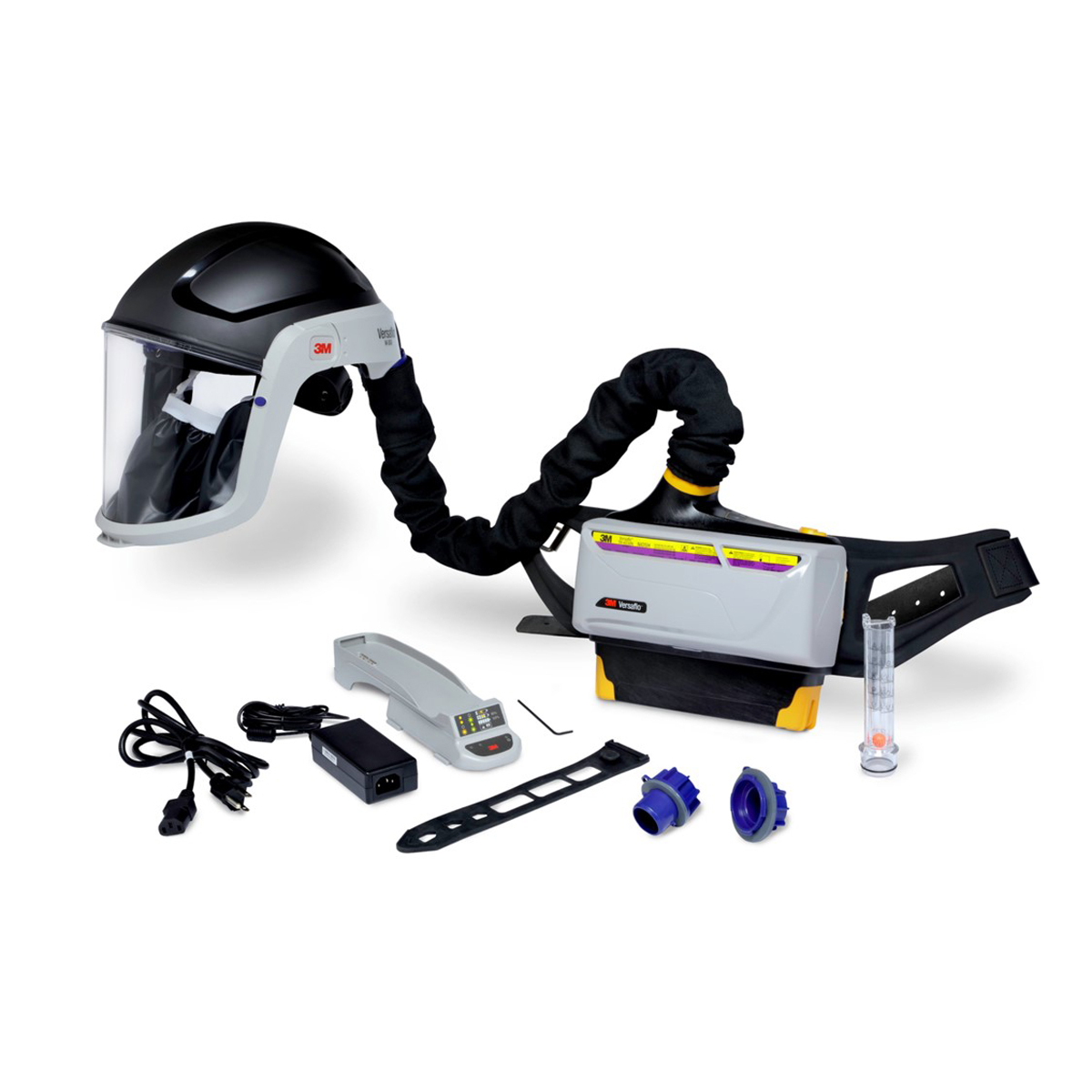 3M Versaflo TR800HIK Heavy Industry Intrinsically Safe Powered Air Purifying Respirator Kit Availability restrictions apply.
Part Number: 7100150927SKU: 3MRTR-800-HIK
Out of Stock
Add
$100.00
worth of items to your cart to qualify for free shipping.
Item Details
3M™ Versaflo™ TR-800-HIK is a complete Powered Air Purifying Respirator featuring an Intrinsically Safe motor/blower and including everything required to get started. This ready-to-use kit provides a simple way to purchase a complete PAPR system for use in rugged industrial environments.
Features
New standard in intrinsically safe protection - The TR-800 is a PAPR blower rated at Division I for Classes I,II, and III under the most current UL standard (UL 60079, 6th Edition, 2013)
Cover your bases - Utilize cartridges to help protect against certain gas and vapors, combined with filters for protection against particulates
Fewer worries - Rugged, durable faceshield with premium visor helps protect against sparks and debris
Feel heightened comfort - Heavy-duty belt designed with airflow channels, multiple size adjustments and belt extender options
Work with ease - Intuitive, colored touchpoints plus visual and audible low-flow indicators help make the TR-800 easy to use
Keep the air flowing - Multi-speed blower functions up to 16,000 feet and battery offers long run time, less charge time and, ultimately, reduced down time
Includes
M-307 Respiratory Hard Hat Assembly with Premium Visor and Faceseal
Intrinsically Safe TR-802N PAPR Unit
TR-830 Intrinsically Safe Battery
TR-838 Battery Attachment Tool
BT-30 Length Adjusting Breathing Tube
TR-626 High Durability Belt
TR-6530N OV/AG/HE Cartridge
TR-6500 Filter Cover
TR-641N Single Station Battery Charger Kit
TR-971 Airflow Indicator
BT-926 High Temperature Breathing Tube Cover
TR-6600 Prefilter (x2)
TR-662 Spark Arrestor (x2)
TR-653 Storage and Cleaning Kit