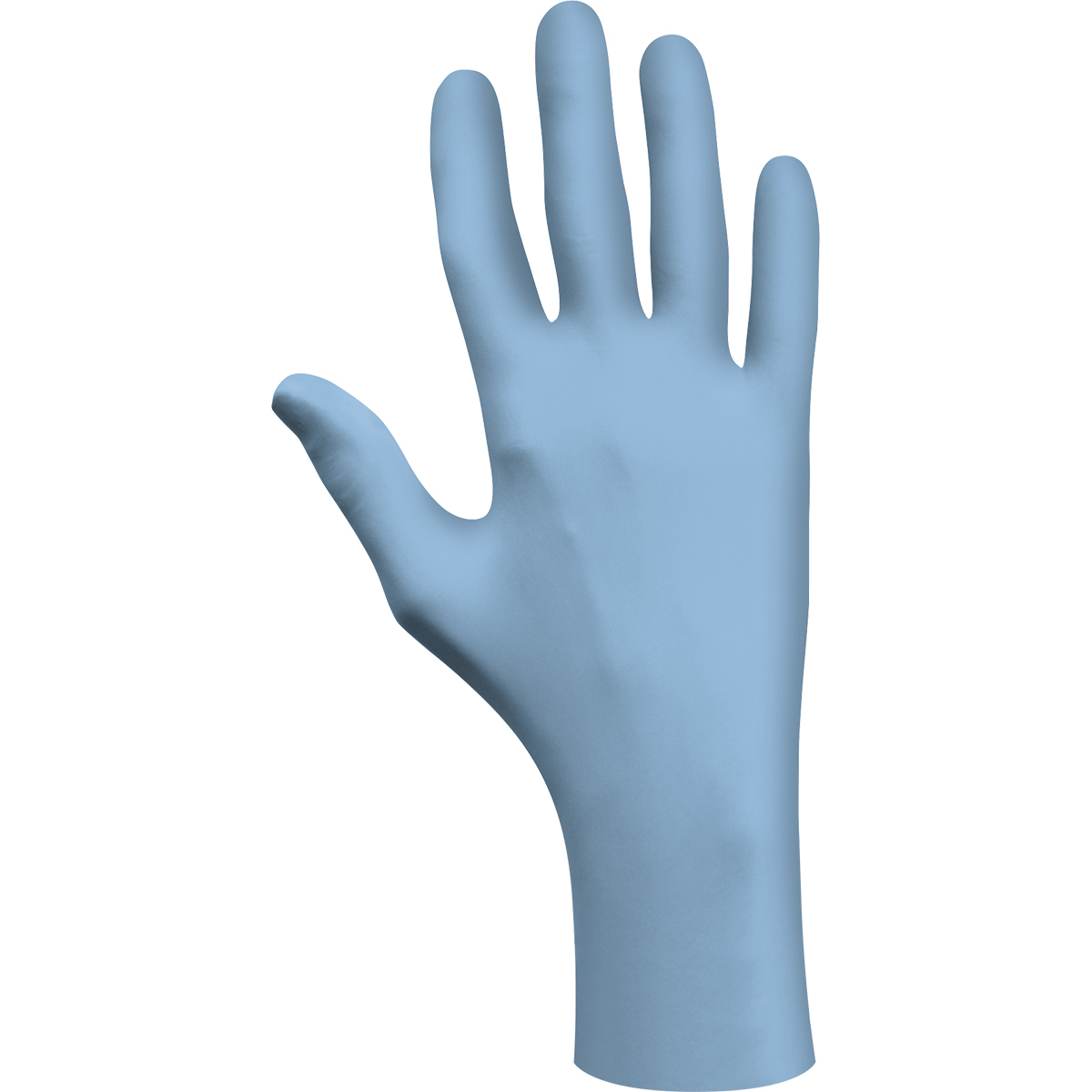 SHOWA XLarge Blue NDEX 6 mil Nitrile Disposable Gloves Availability restrictions apply.
Part Number: B9905PFXLSKU: B13B9905PFXL
Out of Stock
Add
$100.00
worth of items to your cart to qualify for free shipping.
Item Details
SHOWA® N-DEX® X-Large Blue 6 mil Nitrile Ambidextrous Powder Free Disposable gloves have smooth finish and rolled cuffs for more comfort and grip. It is thicker and longer than usual to provide strength and protection. It is packed in a cleanroom which is suitable for class 1,000 cleanrooms provides protection needed on the hands of EMT, painters and automotive.
Features
Barrier protection and comes with chemical and puncture resistance
Provides wearer barrier protection and comfort unequalled by supported nitrile gloves nearly twice its thickness
Low modulus formulation, which maximizes comfort and minimizes hand fatigue
Used in cleanroom operations, electronics, manufacturing, paint applications, food processing, fuel handling, laboratories and chemotherapy administration
Applications
Emergency Medical Response
Industrial Applications
Automotive Repair And Assembly
Janitorial Maintenance
Commercial House Cleaning
Specifications
Compliance with FDA 21 CFR Parts 170-199
WARNING: This product can expose you to chemicals including 2‑Mercaptobenzothiazole, which is known to the State of California to cause cancer. For more information go to www.P65Warnings.ca.gov.